procuRE continues publishing a series of posts about various personas for better understanding of the needs and goals of the Challenge.
Meet the fourth persona in the Challenge – Maya, a 40-year-old office worker.
She does not have a particular interest in renewable energy, but she worries about the comfort of her work environment.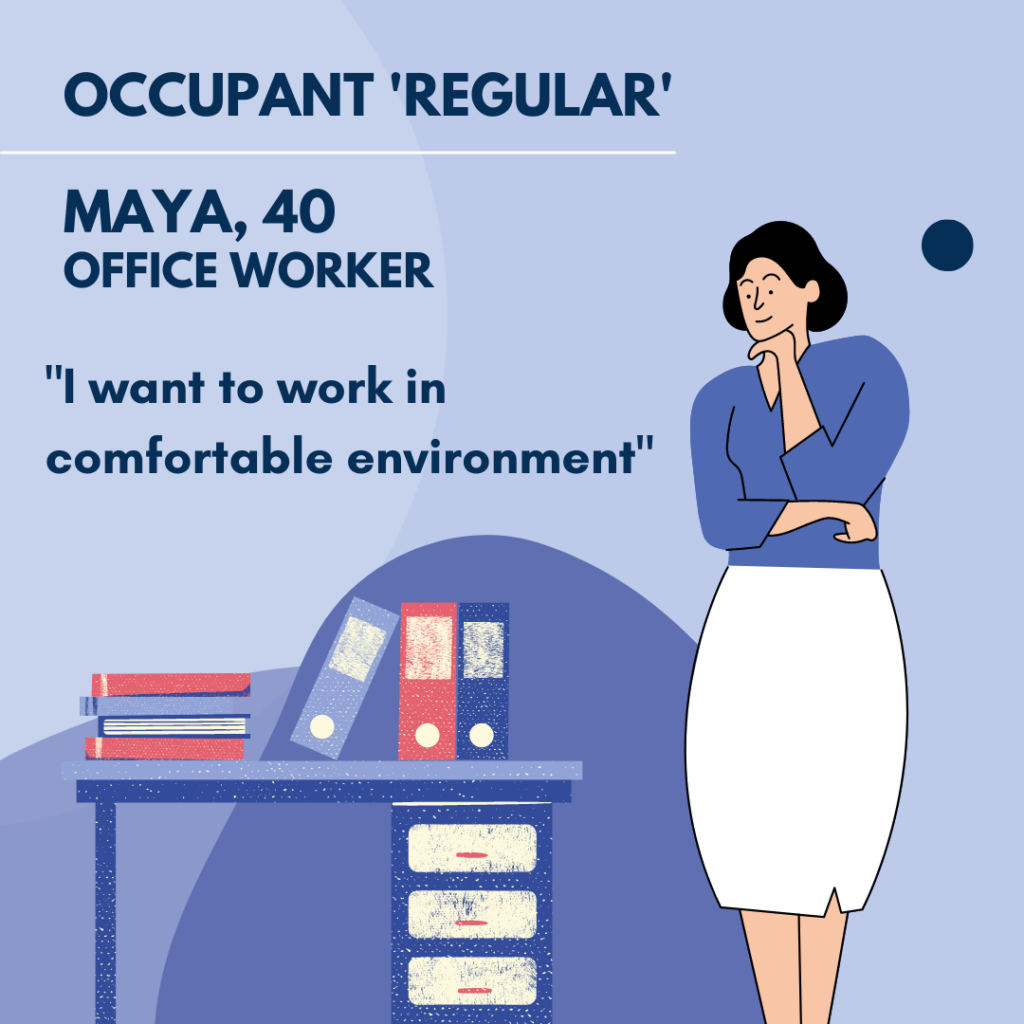 Personas are a tool for promoting person-centred issues during the design of services. This tool is used in the energy and sustainability domain given the varying practices, expectations and behavioural differences between people.