Smart Energy Building Renovation (SEBR) is a Consortium of several companies that transforms old buildings into energy wise efficient by adding state of the art technology, domotics, from PV to smart batteries, from envelope to leds, electric chargers, water management, HVAC and SaaS.
Each building is tailored according to needs, it is not a one size fits all solution.
We provide technical training to facility managers and tips for end users to reduce energy & water usage.

Whenever possible, we buy hardware locally and hire local staff to minimise GHG emissions, ensure aftersales backup support.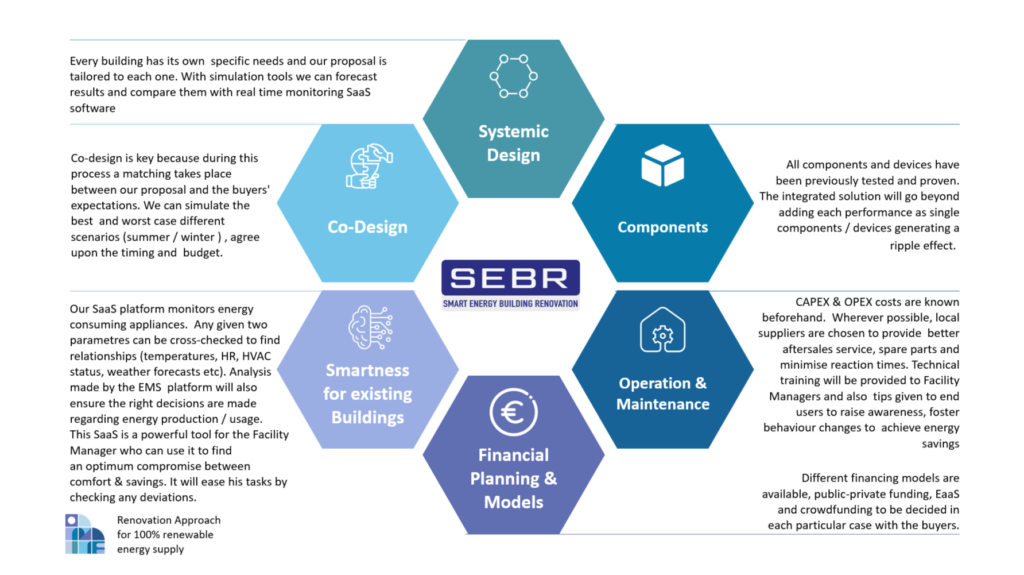 Defcon8 (Main Contractor, Spain)
Defcon8 is an environmental company that helps save water and energy in buildings with real-time feedback.  Defcon8 helps architects design near Zero Energy Buildings & passive homes, people reduce their water and energy bills, and municipalities reduce their GHG emissions.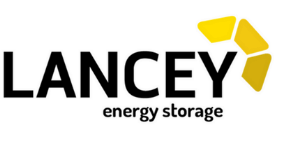 Lancey Energy Storage (Group Member, France)
Lancey Energy Storage designs and produces Lancey, the first smart electric heater equipped with a battery and a native energy management system (EMS). By fine tuning heating to user's needs and storing cheap off peak electricity to power the radiator during peak periods, it is up to 50% cheaper to run than other electric space heaters. Furthermore, it is beneficial to the environment.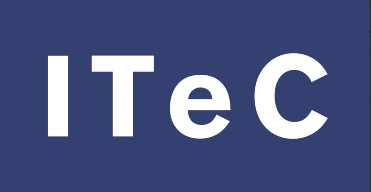 ITEC (Group Member, Spain)
The Catalonia Institute of Construction Technology Foundation – ITeC is a private non-profit organization. Established in 1978, we have since carried out research, design and development of technology-based products and services for the construction sector.

Mondas (Group Member, Germany)
Mondas GmbH was founded in 2018 as a spin-off of the Fraunhofer Institute for Solar Energy Systems ISE, PSE AG and Biberach University of Applied Sciences.
Our highly motivated team comprises software engineers, experienced building technology engineers and plant engineers. With a strong scientific grounding and many years of experience in planning and development, we are a trustworthy and professional partner for the digital age.

CIFE (Group Member, France)
CIFE is a private institution of higher education and research. Founded in 1954, it was among the first institutions offering interdisciplinary academic programmes on European integration. CIFE is based in Nice, Berlin, Brussels and Istanbul. CIFE is one of the seven institutions to receive special funding by the European Union within the Jean Monnet Programme (Erasmus+).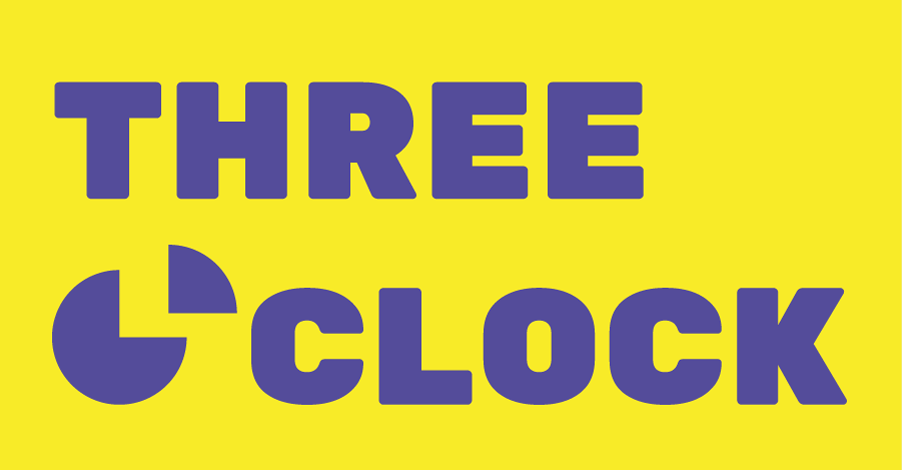 THREE O´CLOCK (Group Member, France)
We are a social enterprise. We co-invest in projects that we believe in, and do pro bono work for social entrepreneurs and communities who need the extra help. We are interdisciplinary. With engineering, research, business and communication backgrounds, we have the right mix of ingredients to help you design and launch the best people-centred concepts.

Edison Electronics (Subcontractor, Spain)
Established in 1995, Edison Electronics was created to meet the needs of the electronics sector, specialising in the design of electronic components assembly, commissioning and maintenance.