procuRE continues publishing a series of posts about various personas to better understand the needs and goals of the Challenge.
Here we come with the second persona in the procuRE Challenge – please meet Zeynep. She is a 47-year-old energy manager with a degree in engineering.
She is the person who has the main responsibility for the operation of the building, that is why Zeynep wants buildings to be efficient, sustainable and easy to operate for everyone.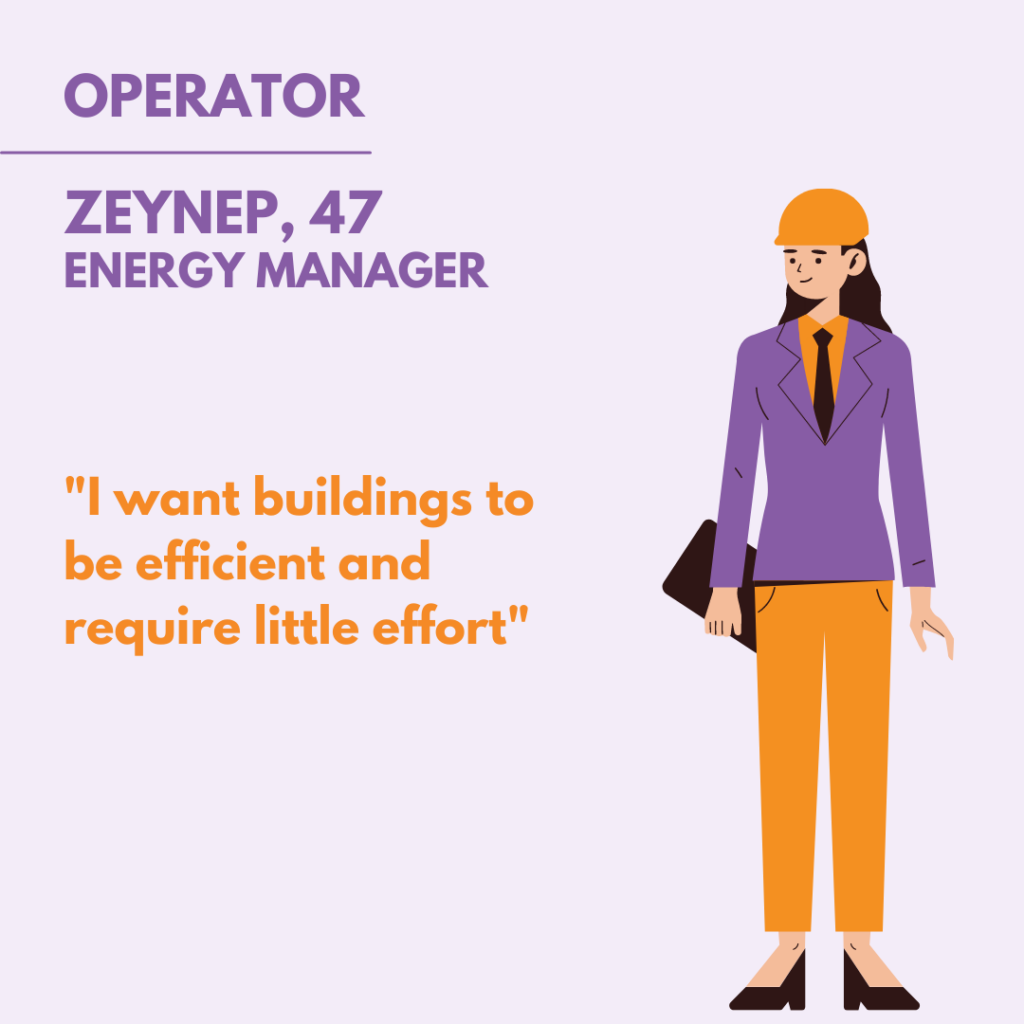 Personas are a tool for promoting person-centred issues during the design of services. This tool is used in the energy and sustainability domain given the varying practices, expectations and behavioural differences between people.