Centro Escolar Manuel António Pina,
Vila Nova de Gaia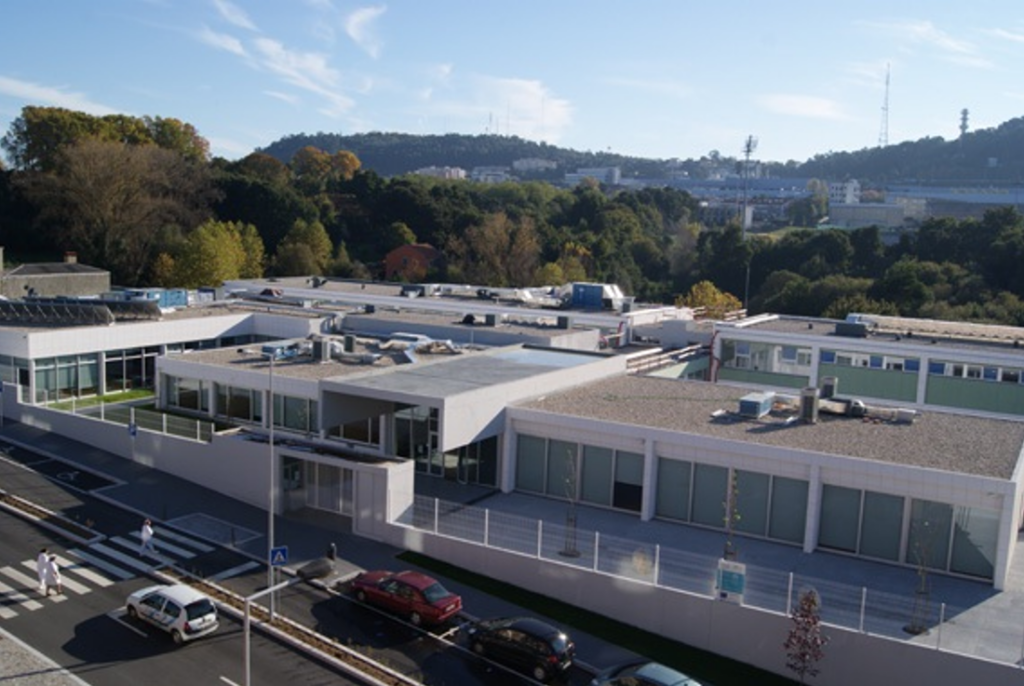 The building is a school – Centro Escolar Manuel António Pina – that was built between 2012 and 2014 and consists of 16 rooms for basic education and 6 rooms for kindergarten with more than 500 daily users. It is equipped with a multi-sports room, library, media library, multipurpose room, study rooms, canteen, and auditorium. It also has a children's playground and a vast recreational area to Lavandeira Natural Park.
Location: Rua de Raimundo de Carvalho, Vila Nova de Gaia, Portugal
Building geometry:
Gross total area: 5.576,2 m²
Total built volume: 18.000 m3
Number of floors: 3
Floor height: 3,5 m 
Wall construction:
The exterior facades are double walls with an air gap. The exterior walls are covered with white cement boards for extra acoustic insolation while the interior walls are made out of plasterboards. The flat roof structure consists of reinforced concrete slabs with thermal isolation. The windows are of stainless steel profiles and thermo-lacquered panels, with thermal cutting and double glazing.
External wall: 0,497 W/m²K
Ground wall: 0,748 W/m²K
Flat roof: 0,35 W/m²K
Windows (double glazed): 2,8 W/m²K
Heating and cooling system:
Illumination:
Most of the lights are T5 with 49 W but with different luminaires. Sports hall have SON with 250 W. Overall, the building has a high level of natural light. The electrical appliances are mainly computers, projectors, and kitchen equipment (freezers, cold storage cabinets, microwaves, etc).
Energy consumption:
Electricity consumption: ≈130.868,3 kWh/year
Gas consumption: ≈10.289,5 m³/year
Electricity price: 0,17425 €/kWh
Gas price: 0,07635 €/m³
SUppliers about the building