On July 20th procuRE held a Preferred Partner Forum, where municipalities or public building operators could discuss becoming a Preferred Partner and how it would benefit them.
Benefits include:
influencing the tender specs by providing insight and possible requirements
participating in Open Market Consultations and learning about the market
getting the first chance to join any PPI or other procurement opportunities for successful (and then tested) solutions
receiving the coverage of travel costs (pending on availability) to visit open pilot days at the end of the project and see the solutions.
The reference to your city strengthens the project and signals suppliers that there is potential for a growing market. More suppliers might be willing to invest and develop more advanced solutions hereby growing the market and benefiting all of us in the long term.
Time code:
0:00 Welcome & Introduction to PCP
3:43 procuRE Aim & Scope
23:30 Menti: Your Climate Ambitions
26:44 Menti: Your View on 100% RES Buildings
34:00 Menti: Exchange on Desired Use Cases/ Features
42:00 Q&A
43:55 Next Steps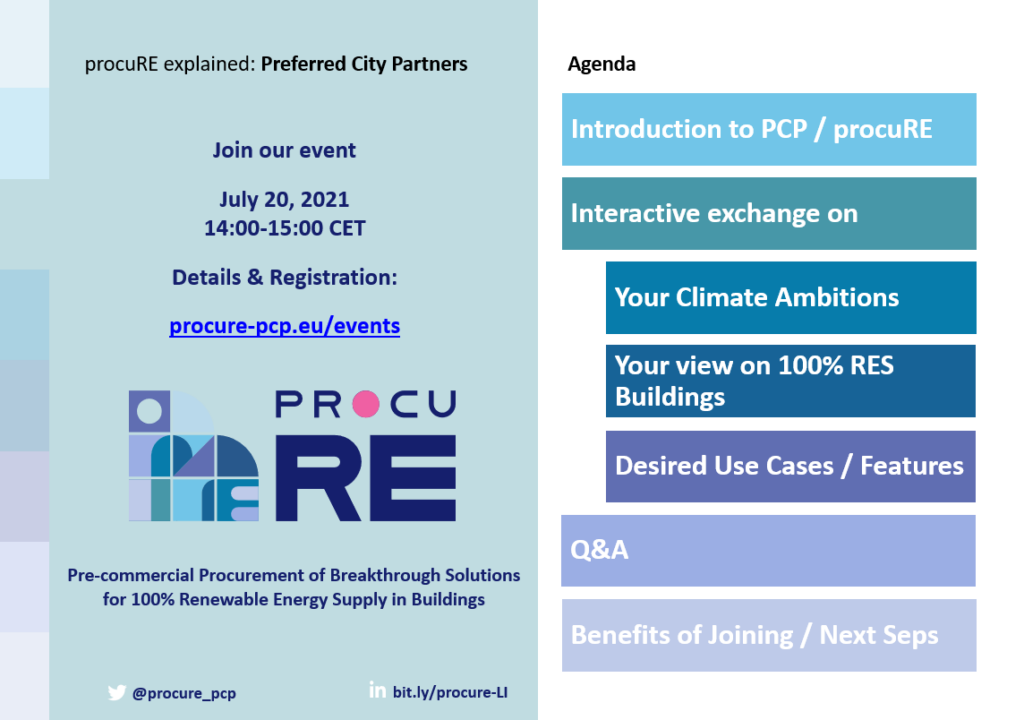 Video to follow soon